Identity in Africa: A Philosophical Perspective
Fouad MAMI

The African University of Adrar
Abstract
Tradition and modernity has been almost always treated as two diametrically-opposed components of African identity. This study illustrates that contrary to this widely disseminated belief, tradition and modernity are two cronies that are simultaneously counterproductive and coercive for African communities. For when closely examined, tradition and modernity cannot foster any viable notion of self and identity. Through our discussion of the role of tradition and the interplay of negative tradition with deplete cultures, it becomes fairly evident that the poor performance of African communities in matters related to development can be answerable when shedding light on the interconnection between European modernity and African archaic traditions. The colonial legacy, the context within which European modernity and African traditions met, according to this study, should not be overlooked for any forward-looking perspective.
References
Abraham, W. E. (1962), The Mind of Africa. Chicago, IL: University of Chicago Press.

Anderson, Benedict. (1983) Imagined Communities: Reflections on the Origin and Spread of Nationalism. Verso, London

Appiah, Kwame Anthony. (1996) "African Identities" in: Social Postmodernism: Beyond Identity Politics. eds, Linda J. Nicholas, StevenSeidman, JeffreyC.Alexander. Cambridge University Press.

Bhabha, Homi. (1994) The Location of Culture. Routledge.

Csaire, Aim (1977) "The Essential and the Fundamental". Interview by E. J. Maunick, AfricaDevelopment: A Quarterly Journal. Vol. II, N° 4.

Eze, Emmanuel Chukwudi. (1997)"Toward a Critical Theory of Postcolonial African Identities", in: Emmanuel Chukwudi Eze,(ed.) Post Colonial African Philosophy, a Critical Reader. Blackwell Publishers.

Fanon, Frantz. (1961). Les Damn s de la terre. Paris, Gallimard.

Fanon, Frantz. (1969) Pour la r volution africaine, Librairie Fran ois Maspero.


Foucault, Michel. (1972) The Archeology of Knowledge. Trans. A. M. Sheridan Smith. London: Tavostock

Gramsci, Antonio. (1971) Selections from the Prison Notebooks. ed., & trans., Quintin Hoare & Goffery Nowell Smith. London & New York. Lawrence and Wishart, and International Publishers.

Harper, Douglas. (2001) On Lin e Etymology Di c tionary.

Kanneh, Kadiatu. (1998) African Identities, Race, Nation and Culture in Ethnography, Pan-Africanism and Black Literatures. Routledge, London and New York

Makang, Jean-Marie. (1997) "Of the Good Use of Tradition: Keeping the Critical Perspective in African Philosophy" in: Emmanuel Chukwudi Eze,(ed.) Post Colonial African Philosophy, a Critical Reader. Blackwell Publishers.

Masolo, D. A. (1997), "African Philosophy and the Postcolonial: Some Misleading Abstractions about 'Identity'", in: Emmanuel Chukwudi Eze,(ed.) Post Colonial African Philosophy, a Critical Reader. Blackwell Publishers.

Memmi, Albert. (1969) "Culture and Tradition", African Culture, Algiers Symposium.

Memmi, Albert. (2006) Decolonization and the Decolonized. Trans. Robert Bononno. University of Minnesota Press

Memmi, Albert. (1957) The Colonizer and the Colonized, (2003) Trans. Howard Greenfeld. Earthscan Publications, London.

Redpath, Peter A. (1997) Cartesian Nightmare. Value Inquiry Book Series, Amsterdam – Atlanta, GA.

Said, Edward. (1994) Culture and Imperialism. Vintage Books.

Serequeberhan, Tsenay. (1997), "The Critique of Eurocentrism and the Practice of African Philosophy", in: Emmanuel Chukwudi Eze,(ed.) Post Colonial African Philosophy, a Critical Reader. Blackwell Publishers.

Shils, Edward. (1981) Tradition. The University of Chicago Press.

Tsikata, M. Yvonne. (2001) "Successful Reformers". Economic and Social Research Foundation, Dar es Salaam, Tanzania

Williams, Raymond. (1976) Keywords: A Vocabulary of Culture and Society. Fontana.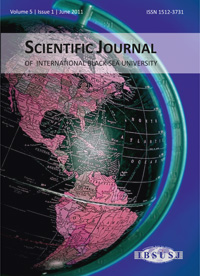 Section
Linguistics and Literature
Keywords
Africa; modernity; tradition; colonial
Authors who publish with this journal agree to the following terms:


Authors retain copyright and grant the journal right of first publication with the work simultaneously licensed under a Creative Commons Attribution License that allows others to share the work with an acknowledgement of the work's authorship and initial publication in this journal.
Authors are able to enter into separate, additional contractual arrangements for the non-exclusive distribution of the journal's published version of the work (e.g., post it to an institutional repository or publish it in a book), with an acknowledgement of its initial publication in this journal.
Authors are permitted and encouraged to post their work online (e.g., in institutional repositories or on their website) prior to and during the submission process, as it can lead to productive exchanges, as well as earlier and greater citation of published work (See The Effect of Open Access).