Study of applicability of American experience of dual language instruction in Georgian Schools
Keywords:
dual language education, immersion programs, minorities, parental involvement
Abstract
My following research reports on a study that addresses the question: Is dual language educational approach that is currently used in USA a viable means of instructing Second Language in Georgia? The purpose of this study was to examine Georgian parents' perceptions of bilingual education and to investigate their views on bilingual education. It also examined how minorities would evaluate the future implementation of dual language instructions in Georgian schools. The research revealed that immersion programs are the best possible programs for language minority children in Georgia and has highlighted the minority parents' positions and the importance of dual language school programs for minority children. The parents viewed these programs as an impressive educational tool for their children and expressed their desire for these programs to be established in Georgia.
References
August, D., & Hakuta, K. (1997). (Eds.). Improving schooling for language minority children: A research agenda. Washington, DC: National Research Council, National Academy of Sciences.
Baker, C. (2001). Foundations of bilingual education and bilingualism. Clevedon, England: Multilingual Matters.
Brace, I. (2008). Questionnaire design: how to plan, structure and write survey material for effective market research. London, Philadelphia: Kohan Page.
Center for Applied Linguistics. (2002). Directory of two-way bilingual immersion programs in the United States. Retrieved from http://www.cal.org/twi/directory/
Collier, V. P. (1992). A synthesis of studies examining long-term language minority student data on academic achievement. Bilingual Research Journal, 16, 187-222. Retrieved from http://www.cal.org/twi/directory
Daflon, D. (2006). Managing ethnic diversity in Javakheti: two European models of multilingual tertiary education. ECMI Working paper N25.
First State Report by Georgia Pursuant to article 25, Paragraph 1 of the European Framework Convention for the Protection of National Minorities (2007). Diversity.ge. Retrieved from http://www.diversity.ge/files/files/first-state-report-eng.pdf.
Kobaidze, M. K. (1999). Minority identity and identity maintenance in Georgia. Working Papers 47, 149-68. Department of Linguistics, Lund
Kurdiani, M. (1998). Eenisa da eris urtiertmimartebis problemisatvis. Language and nation. In Kartvelian heritage II, 264-268. Kutaisi Discussions. Dialectology Research Institute Affiliated to the Kutaisi Akaki Tsereteli State University.
Second report on Georgia (adopted on 30 June 2006). European Commission against Racism and Intolerance (ECRI).Strasbourg : COE, 13 February 2007
Transparency International Georgia. (2007). Georgia's Policy towards its National Minorities: Tolerance or Integration. Investment Guide Georgia. Retrieved from http://www.investmentguide.ge/files/34_21_796116_GeorgiasPolicytowardsitsNationalMinoritiesENG.pdf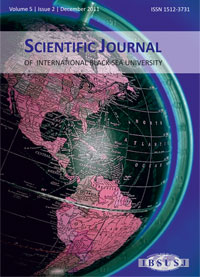 Downloads
Section
Linguistics and Literature
License
Authors who publish with this journal agree to the following terms:


Authors retain copyright and grant the journal right of first publication with the work simultaneously licensed under a Creative Commons Attribution License that allows others to share the work with an acknowledgement of the work's authorship and initial publication in this journal.
Authors are able to enter into separate, additional contractual arrangements for the non-exclusive distribution of the journal's published version of the work (e.g., post it to an institutional repository or publish it in a book), with an acknowledgement of its initial publication in this journal.
Authors are permitted and encouraged to post their work online (e.g., in institutional repositories or on their website) prior to and during the submission process, as it can lead to productive exchanges, as well as earlier and greater citation of published work (See The Effect of Open Access).