"Repugnant", "Not Repugnant at All": How the Respective Epistemic Attitudes of Georges Lemaitre and Sir Arthur Eddington Influenced How Each Approached the Idea of a Beginning of the Universe
Keywords:
epistemology, science, religion
Abstract
This paper investigates how the different epistemic attitudes held by scientists George Lemaître and Sir Arthur Eddington decidedly influenced how they conducted their research on cosmology. It demonstrates the degree to which epistemic attitudes matter in scientific research. Though both scientists were Christian, a belief in God or in biblically inspired narratives does not explain satisfactorily why these two Christians remained at such opposite ends of thinking with regard to the idea of a beginning of a universe, especially considering Lemaître and Eddington each put forth his case in a scientific manner. The paper finds that had both entered into a dialogue on each other's epistemic attitude, a great amount of needless energy spent on arguing might have avoided.
References
Calder, Nigel (1977), The Key to the Universe: A Report on the New Physics , London: British Broadcasting Corp.
Cantor, Geoffrey (2005), Quakers, Jews, and Science: Religious Responses to Modernity and the Sciences in Britain, 1650-1900 , Oxford: Oxford University Press
Carlson, Eric (2002), "The New Story of the Cosmos," When Worlds Converge: What Science and Religion Tell Us about the Story of the Universe and Our Place in it , Clifford N. Matthews, Mary Evelyn Tucker and Philip Hefner eds., Chicago Il: Open Court 2002, 3-21
Carroll, John E. and Keith Warner, OFM, eds. (1998), Ecology and Religion: Scientists Speak, Quincy, Il: Franciscan Press
Deprit, Andre (1984), "Monsignor Georges Lemaître," The Big Bang and George Lemaître, A. Berger ed., Boston: D. Reidel Publishing Company, 363-392
Eddington, Sir Arthur (1929), Science and the Unseen World , New York: The MacMillan Company
Eddington, Sir Arthur (1931), "The End of the World: From the Standpoint of Mathematical Physics," Nature 127: 3203, 447-453
Eddington, Sir Arthur (1938), The Philosophy of Physical Science , London: Cambridge University Press
Farrell, John (2005), The Day Without Yesterday: Lemaître, Einstein, and the Birth of Modern Cosmology , New York: Thunder's Mouth Press
Francoeur, Robert (1970), Evolving World, Converging Man . New York: Holt, Rinehart and Winston
Godart O. and M. Heller (1985), Cosmology of Lemaître , Tucson, AZ: Pachart Publishing House
Jaki, Stanley L. (1967), "The Role of Faith in Physics," Zygon 2:2, 187-202. [Accessed on 1 April 2011 from ATLA Religion Database with ATLASerials]
Jaki, Stanley L. (2002) A Mind's Matter: An Intellectual Autobiography , Grand Rapids, MI: William B. Eerdmans Publishing Company
Kragh, Helge S. (2005), Matter and Spirit in the Universe: Scientific and Religious Preludes to Modern Cosmology , London: Imperial College Press
Kragh, Helge S. and Dominique Lambert (2007), "The Context of Discovery: Lemaître and the Origin of the Primeval-Atom Universe," Annals of Science , 64: 4, 445-470. [Accessed on 1 March 2011], DOI: 10.1080/00033790701317692
Lambert, Dominique (2007), L'Itinéraire Spirituel de Georges Lemaître , Bruxelles: Lessius
Lambert, Dominique (1996), "Pie XII et Georges Lemaître: Deux Visions Distinctes des Rapport Sciences-foi," Mgr. Georges Lemaitre, Savant et Croyant: Actes de Colloque Commémoratif du Centième Anniversaire de sa Naissance (Louvain-la-Neuve, le 4 novembre 1994) Jean-François Stoeffel ed., Louvain-la-Neuve : Centre interfacultaire d'étude en histoire des sciences, 81-112
Lambert, Dominique (1999), Un Atome D'Univers: La Vie et l'œuvre de Georges Lemaître , Bruxelles: Lessius
Lemaître, Georges (1931), Nature 127: 3210, 706.
Loy, David R. (2003), "The Religion of the Market," Worldviews, Religion, and the Environment: A Global Anthology , Richard C. Foltz, ed., Belmont, California: Thomson/Wadsworth, 66-75
McCrea, W.H. (1984), "Physics and Cosmology: Some Interactions," The Big Bang and George Lemaître , A. Berger ed., Boston: D. Reidel Publishing Company, 3-22.
Peeble, P.J.E. (1984), "Impact of Lemaître's Ideas on Modern Cosmology," The Big Bang and George Lemaître , A Berger ed., Boston: D. Reidel Publishing Company, 23-30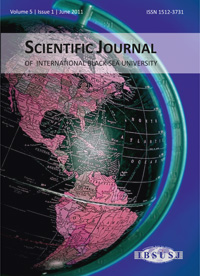 Downloads
License
Authors who publish with this journal agree to the following terms:


Authors retain copyright and grant the journal right of first publication with the work simultaneously licensed under a Creative Commons Attribution License that allows others to share the work with an acknowledgement of the work's authorship and initial publication in this journal.
Authors are able to enter into separate, additional contractual arrangements for the non-exclusive distribution of the journal's published version of the work (e.g., post it to an institutional repository or publish it in a book), with an acknowledgement of its initial publication in this journal.
Authors are permitted and encouraged to post their work online (e.g., in institutional repositories or on their website) prior to and during the submission process, as it can lead to productive exchanges, as well as earlier and greater citation of published work (See The Effect of Open Access).