M. Y. Lermontov's Turkish Master Mirza Fet'ali Ahunzâde/Ahundov's Literary Proceedings in Tbilisi
Keywords:
Mirza Fet'ali Ahundzâde/Ahundov, literary activities in Tbilisi, meeting with Lermontov, Ahundzâde/Ahundov as a Lermontov's Turkish master
Abstract
In this article is traced Azerbaijani writer, poet, dramatist Mirza Fet'ali Ahundzâde/Ahundov's literary activities held by him in Tbilisi with his Georgian, Russian (particularly with M. Y. Lermontov), and Armenian counterparts. Besides, the article focuses on literary environment of Tbilisi of that time, the plots of  Ahundzâde/Ahundov's some literary works written in his Tbilisi stay in terms of multiculturalism, world-view, perception of `other`...etc.
References
Ahundov, M. F. (1987). Eserleri. Cilt I. Bakı: Elm.
Ahundzade, M. F. (2005). Eserleri, (Hazırlayan: Nadir Memedov). Üç cildde. Cild I. Bakı: Şarq-Qarp.
Akpınar, Y. (1994). Azeri Edebiyatı Araştırmaları. Istanbul.
Andronikov, I. (1958). Lermontov v Gruzii, v 1837 godu (Lermontov in Georgia, in 1837 year). Tbilisi: Zarya Vostoka.
Bonamour, J. (2006). Rus Edebiyatı (Çvr.: İsmail Yerguz). Ankara: Dost.
Efendiyev, H. (1954). M. F. Ahundov'un Nesri. Bakı: Azerbayçan Dövlet Neşriyatı.
Hacılar, V. (2007). Azerbaycan-gürcü folklor elaqaları. Tbilisi: Universal neşriyetı.
Kelly, L. (2003). Lermontov, Tragedy in Caucasus. New York: Tauris Parke Paperbacks.
Lermontov, M. Y. (2002). Lermontov (Şairin ölümü), Hazırlayan: Kayhan Yükseler. Istanbul: YKY.
Lermontov, M. Y. (1935). Polnoye sobranie sochineniy v pyati tomah (Full collection of essays in five volumes). Volume 5. Moscow: Akademia.
Memedov, N. (1987). M.F., Ahundov'un Hayatı ve Bedii Yaratıçılığı, (Önsöz). Volume I. Bakı: Elm.
Palava, K. (1987). Erti Purtseli M.F. Ahundovis Mogvatseobidan. Agmosavletmtsodneoba, Tbilisi. № 278.
Rafili, M. (1937). Lermontov i azerbaidjanskaya literatura (Lermontov and azerbaidjan literature. Bakinskiy rabochiy (Baku worker), № 237.
Rafili, M. (1959). Akhundov. Moscow: Molodaya gvardiya.
Rahmankul, B. (1997). Baykal'dan Balkan'a. Ankara.
Rustemov, İ. (1986). Mirza Fethali Ahundov. Bakı: Kençlik.
Sadıgov, M. (1987). Mirze Fetali Ahundov. Bakı: Yazıcı.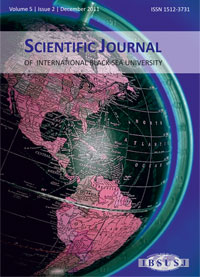 Downloads
Section
Linguistics and Literature
License
Authors who publish with this journal agree to the following terms:


Authors retain copyright and grant the journal right of first publication with the work simultaneously licensed under a Creative Commons Attribution License that allows others to share the work with an acknowledgement of the work's authorship and initial publication in this journal.
Authors are able to enter into separate, additional contractual arrangements for the non-exclusive distribution of the journal's published version of the work (e.g., post it to an institutional repository or publish it in a book), with an acknowledgement of its initial publication in this journal.
Authors are permitted and encouraged to post their work online (e.g., in institutional repositories or on their website) prior to and during the submission process, as it can lead to productive exchanges, as well as earlier and greater citation of published work (See The Effect of Open Access).