Legal Acts, Forms and Methods of Public Goverment in Georgia
Malkhaz Chakhnashvili

International Black Sea University
Abstract
In contradiction to the concept, which prevailed in Georgian administrative law we think that public government includes representative, executive and judicial goverment with typical hierarchical verticals, similar stages of activity, order of establishment and financing, territory of operation, as well as common nature of internal relationships, common ground of classification and forms of activity, but with their own diversificational features, like legal regulation of social life by legislative organs, performance of laws and by-laws by executory-ordering agencies and protection of law by means of justice and constitutional control. Despite these distinguishing features, legal acts issued in the sphere of representative, executive and judicial governments have identical characteristics classified upon their competence and receiving bodies, legal nature and juridical force, order of adoption, purposefulness and forms of expression, operation on the territory and in time. Similar form and methods of governing underline belonging of representative, executive and judicial government to the entire public government. Law-making ang law-enforcement form of operation is typical for internal and external activity of legislative, executive and judicial bodies with their own peculiarities, as well as common methods of governing, like persuasion, compulsion, adminstrative, organizational, pshycological and many others.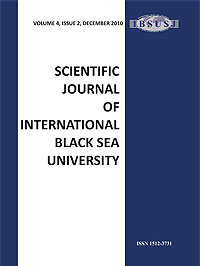 Section
Legal and Social Sciences, Economics
Keywords
legal acts; forms; methods; public government
Authors who publish with this journal agree to the following terms:


Authors retain copyright and grant the journal right of first publication with the work simultaneously licensed under a Creative Commons Attribution License that allows others to share the work with an acknowledgement of the work's authorship and initial publication in this journal.
Authors are able to enter into separate, additional contractual arrangements for the non-exclusive distribution of the journal's published version of the work (e.g., post it to an institutional repository or publish it in a book), with an acknowledgement of its initial publication in this journal.
Authors are permitted and encouraged to post their work online (e.g., in institutional repositories or on their website) prior to and during the submission process, as it can lead to productive exchanges, as well as earlier and greater citation of published work (See The Effect of Open Access).