Western Scholars' Opinions on Rendering the Tense by Means of the Participle in Arabic
Natia Odilavadze

Akaki Tsereteli State University, Department of Oriental Studies (Kutaisi, Georgia)
Abstract
In the discussions of participles in relation with the issue of 'tense', different approaches occur with Western scholars, as far as the theme of 'tense' provokes great debates among the students of Arabic grammar, owing to some historic and theoretical factors. The approaches of some scholars to the occurrence of the categories of 'tense' and 'aspect' in Arabic have been significantly influenced by the traditional orientalistic view concerning Arabic having 'aspect' rather than 'tense'. As for Classical Arabic, here the issue of tense in relation to the participle has not so far been studied sufficiently and, moreover, is not conceptualized as a separate issue, irrespective of the fact that ancient Arab grammarians have not disregarded it. They have repeatedly addressed the problem of tense reference by means of the participle. Several interesting studies have also been devoted to the discussion of the issue in contemporary Arabic dialects. One of my papers1, dealing with rendering of verbal properties by the participle, addressed some Western scholars' opinions on the role of the participle in the verbal system, and, of course, dwelt upon the issue of the relation of 'tense' with the participle. As far as the present paper is aimed at discussing the latter one, I will try to present a much wider scale of opinions than earlier, and will analyze the approaches of the scholars who more or less paid attention to the issue in point.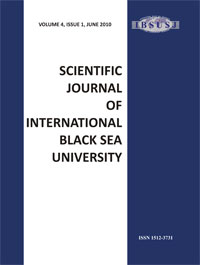 Section
Linguistics and Literature
Keywords
Participle, tense, aspect, time reference, perfect(ive), imperfect(ive), Arab grammarians, orientalists
Authors who publish with this journal agree to the following terms:


Authors retain copyright and grant the journal right of first publication with the work simultaneously licensed under a Creative Commons Attribution License that allows others to share the work with an acknowledgement of the work's authorship and initial publication in this journal.
Authors are able to enter into separate, additional contractual arrangements for the non-exclusive distribution of the journal's published version of the work (e.g., post it to an institutional repository or publish it in a book), with an acknowledgement of its initial publication in this journal.
Authors are permitted and encouraged to post their work online (e.g., in institutional repositories or on their website) prior to and during the submission process, as it can lead to productive exchanges, as well as earlier and greater citation of published work (See The Effect of Open Access).