Nonverbal and paraverbal expression of emotions in the course of learning Russian as a foreign language
Gulnara Diasamidze

International Black Sea University
Abstract
The article investigates nonverbal and paraverbal expression of emotions in the course of learning Russian as a foreign language. Emotiveness has a categorical status at various levels of language system and speech phonological, morphological, and syntactical and etc. At each level emotiveness is conveyed by specific means and methods and their description and classification is a specific and a rather complex task. Phonetic means of expression of emotions include phonological change of sounds, accentual and intonational means. Teaching phonetics, particularly pronunciation of sounds and intonation to foreign learners will certainly bring good results in the country of the object language. But it is intonation which the foreigners learning Russian in their home country find most difficult to acquire. People with a flawless pronunciation of separate words of a foreign language often make mistakes in intonation particularly when they deal with larger pieces of speech. For instance, it is difficult to catch a joke or irony or express various shades of surprise, irritation, disgust, trust, distrust and etc which are often conveyed only by intonation reflecting emotional state of the speaker.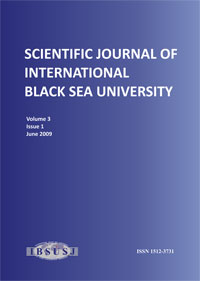 How to Cite
DIASAMIDZE, Gulnara. Nonverbal and paraverbal expression of emotions in the course of learning Russian as a foreign language.
IBSU Scientific Journal
, [S.l.], v. 3, n. 1, p. 129-136, nov. 2009. ISSN 2233-3002. Available at: <
https://journal.ibsu.edu.ge/index.php/ibsusj/article/view/110
>. Date accessed: 27 nov. 2020.
Section
Linguistics and Literature
Keywords
emotiveness; nonverbal expressions; gestures; facial expression; paraverbal expressions; pause; intonation; intonational constructions
Authors who publish with this journal agree to the following terms:


Authors retain copyright and grant the journal right of first publication with the work simultaneously licensed under a Creative Commons Attribution License that allows others to share the work with an acknowledgement of the work's authorship and initial publication in this journal.
Authors are able to enter into separate, additional contractual arrangements for the non-exclusive distribution of the journal's published version of the work (e.g., post it to an institutional repository or publish it in a book), with an acknowledgement of its initial publication in this journal.
Authors are permitted and encouraged to post their work online (e.g., in institutional repositories or on their website) prior to and during the submission process, as it can lead to productive exchanges, as well as earlier and greater citation of published work (See The Effect of Open Access).